February 19, 2018 10:00 am
I was sick last week (and last weekend visiting ruined cities and ancient castles to get inspiration for the comic) so no MoonSlayer page today. I'll try to get it done during the week. I've pencilled the following 5 pages in a row, and I've arrived to my fav part in the story!
Meanwhile, I brought to you a humble sketch from my moleskine of our Storyteller! The original one shines with gold and silver pigments.
This was an internal joke for VDSD, because he was the second one in the poll 😛 And it was highly inspired by this video.
Just replace Alauddin with Ignus (so funny because he's completely opposed in personality, lol), the slave -Malik- with Puck and that woman with Fantia. Maybe I just spent many time watching it. Sorry not sorry.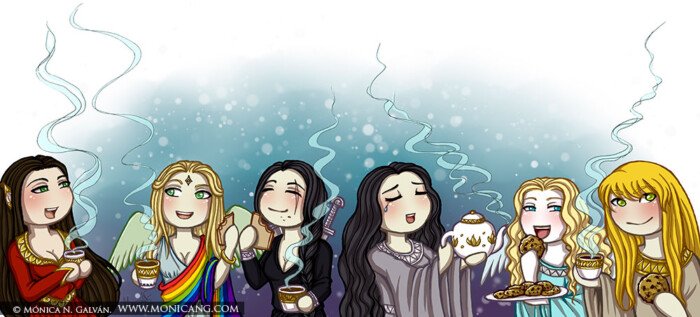 In my canon, Ignus was the lover of the goddess of flaming love, Fantia (first one from the left)
And… about that!
Don't forget to vote our comic in TopWebcomics! This month we have a sexy pic for VDSD!

Click on the banner to unblock the hidden picture!
Comicadia!
Now I'm part of a new comic collective, that I helped to build, Comicadia! We're starting, but have some great features that will be up very soon!
Categorised in: Uncategorized