August 30, 2021 11:00 am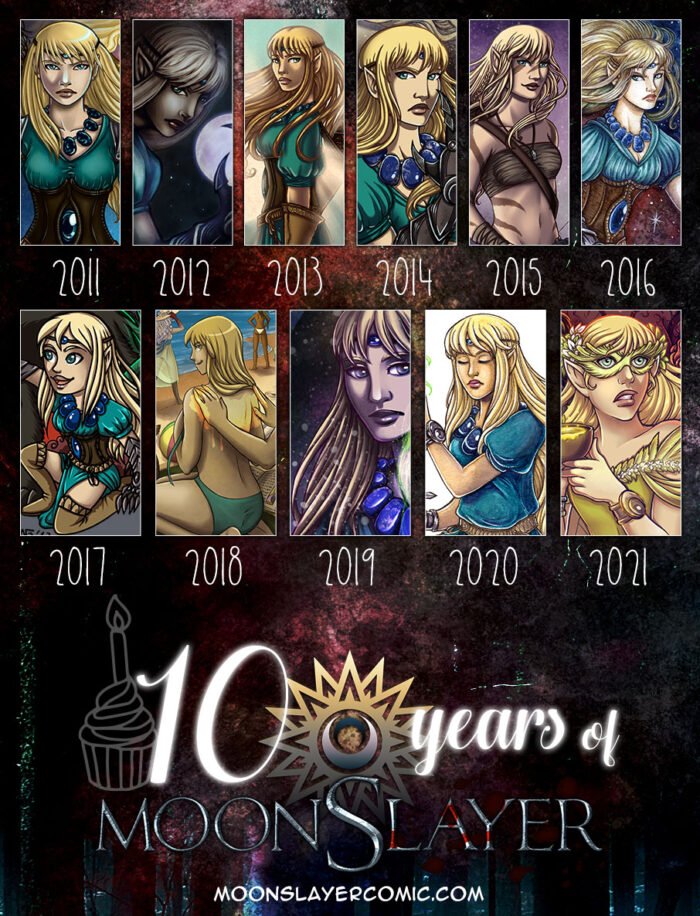 Who would have thought that I would be working on this comic after 10 years? MoonSlayer has accompanied me through a stage with many changes in my life, after finishing my studies and getting fully into illustration, during the oppositions, during the yeses and the noes, especially the noes, during the illness, the loss, the adventure of starting in another country and coming back with my tail between my legs, the one of building something new, when I have been sad, when I have stopped being so sad, during the solitude…
There are SO MANY things…but here we go.
---
Syrma, Syrma…. What do we know about Syrma? All this time we have watched her grow up, cursed by a goddess, train and finally face her mission. We have seen her let go of her guardian's hand, of facing hordes of undead, of taking the reins and defying a queen… now…. will she be able to escape from this dream?
Thank you for following us throughout this journey and what's left of it!
Categorised in: News