September 12, 2022 11:30 am
Did you think we were gone forever? Well…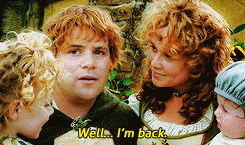 In these months many things have happened…
I've been studying for the primary teacher exams, but they played me again in the second part with a killer question: "Are you working as a teacher?" and that's where it all ended because with this last suspended part of 4 with a very good grade they will never call me :_D
But I still have a job, so… everything ok?
On the other hand, my family of birbs has actually increased… I've been very active on my secondary account posting a lot of pictures of them! (and no drawings in my main!).
Meet my boys Haku, Frey and Jaskier!
I have also been collaborating with an association of exotic birds, El Nido. I'm making them the website!
I have to say, this detox from networking and constant imagery has helped me, as I've gotten back to writing harder, finished sketches for the rest of MoonSlayer Volume 2, and come up with a lot of new ideas!
From now on, you will have a new page every Monday. Remember that you can follow me on my networks (in the menu on the right) and that now that it's less hot I'll be back with my livestreams on Twitch!
Thanks for reading! <3
Categorised in: News