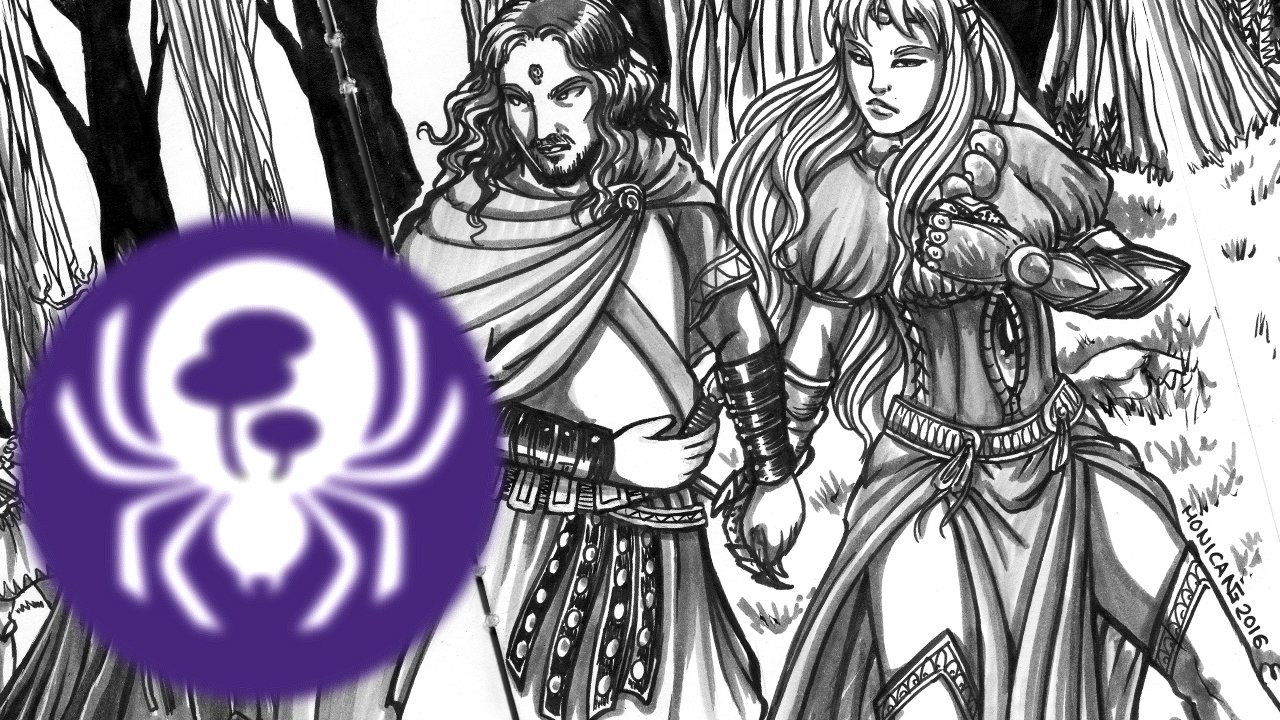 November 7, 2016 4:28 pm
Finally I got a bit of time to work on my part of the SpiderForest traveling sketchbook. Such an amazing project!
Made with brush markers, chinese ink (lines and first wash in greys) and Sakura markers (greys) over a mechanical pencil sketch. This one could be considered my last #Inktober of this year.
Visit SpiderForest, the comic collective which MoonSlayer belongs to.
Comic review
MoonSlayer was reviewed by the lovely cast of the comic My Hero. Check it out!
I only have to say to Lark that my Elven-to-Common translation skills are improving, but my Elven is nearly perfect :_D Also that Syrma wants to punch him in the face XD While Menkar suggested a duel with bare hands. 
And I hope to please Hasera in the current chapter. I'll try to do my best.
Categorised in: News