January 15, 2018
Idriel is how the sidhe call the ancient queen of the fae, the arundi Hatal. (The woman who appears in the prologue of vol2) =)
It's the same portal of the short story "Her Last Will", that you find on the sidebar with other side stories!
Guest art time!
And now, another Xmas gift I've received. This is AWESOME. KEZ is a great artist and the way she used the color here is fantastic! And Kurus! He looks so majestic! Now I regret to have made this comic in greys 😛
Fanart of Syrma and Kurus by KEZ of What it Takes!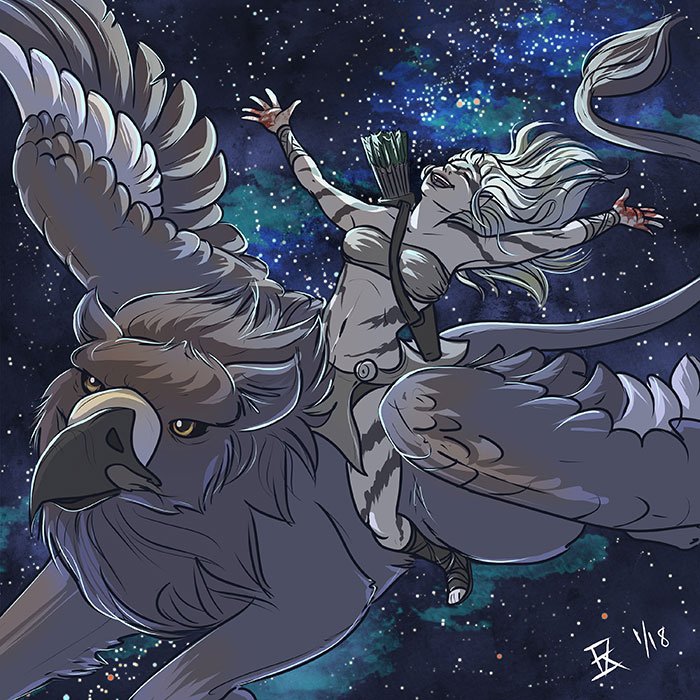 See you next week!